Our Policies and Procedures

are reviewed and signed before or during Orientation (First Class)

BTW Scheduling normally begins after

the classroom completes.

Drive sessions may begin at student's High School, Home, Job or Drive School;

A Parent/ Guardian/Mentor is requested

to attend the BTW sessions.

** Two or MORE drives may be requested to begin and end at the Drive School, to teach the objectives MVA required.

Please view the below links for NEW INFORMATION

DESoMD - Policies and Procedures

First Name*     Middle Name

Last Name*
PO Box # or second address

  City*                       Zip Code*

Date of Birth*                Permit Issue Date

  Phone Number*          e-mail address

Daytime Status (HS, coll,...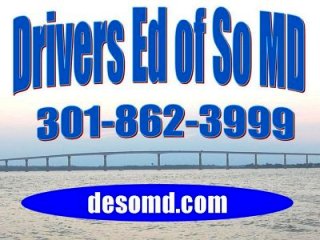 Parent/ Guardian/ Mentors

are REQUESTED to attend the first class dates,

Student Driver Orientation

"Getting Acquainted with your Driving School and MVA Drivers Guidelines"